Computer Vision Winter Workshop 2016 will take place in Rimske Toplice (literally meaning Roman hot springs), a town in the Municipality of Laško in eastern Slovenia. It lies on the right bank of the Savinja River on the road from Celje to Ljubljana via Zidani Most.
The conference place is called Rimske Terme and was first mentioned in a written document of Aquileia in 1486, but really came to life after 1840, when merchant Gustav Adolf Ulrich from Trieste who was healed as a result of the beneficial effects of the thermal water, purchased it in the name of his wife Amalija. You can read more about Rimske Terme here.
How to get there
Rimske Toplice is located between three major transport centers, Ljubljana (the capital of Slovenia), Maribor, and Zagreb (the capital of Croatia). You can get more information on getting to Rimske Terme here.
For more detailed route plan you can help with Google Maps route planner. Simply click the Directions button in the menu of the map below.
Below is also a more detailed map explaining the complex and its surroundings. You can also download a PDF map of the complex.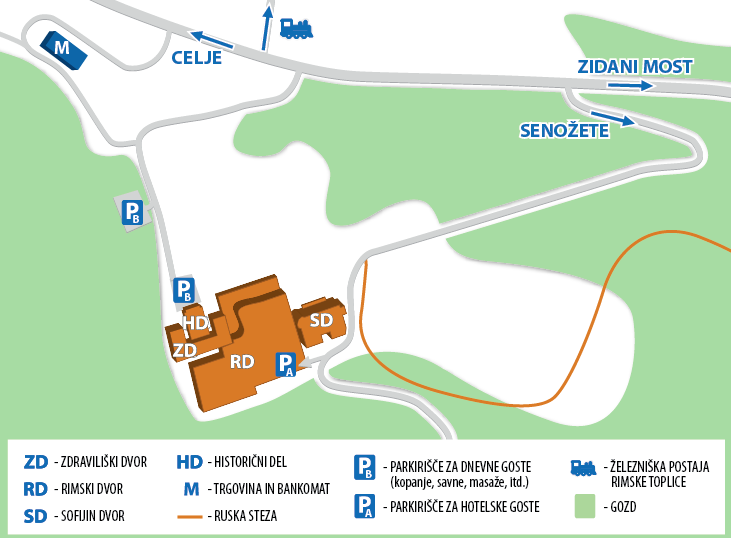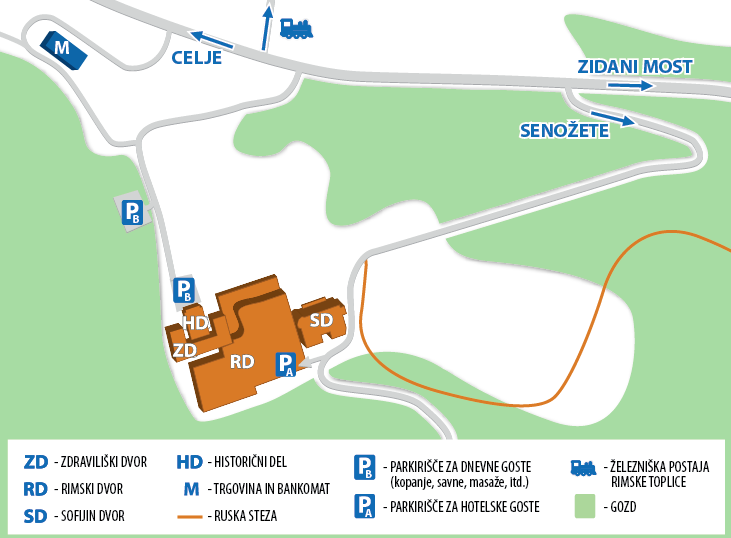 .